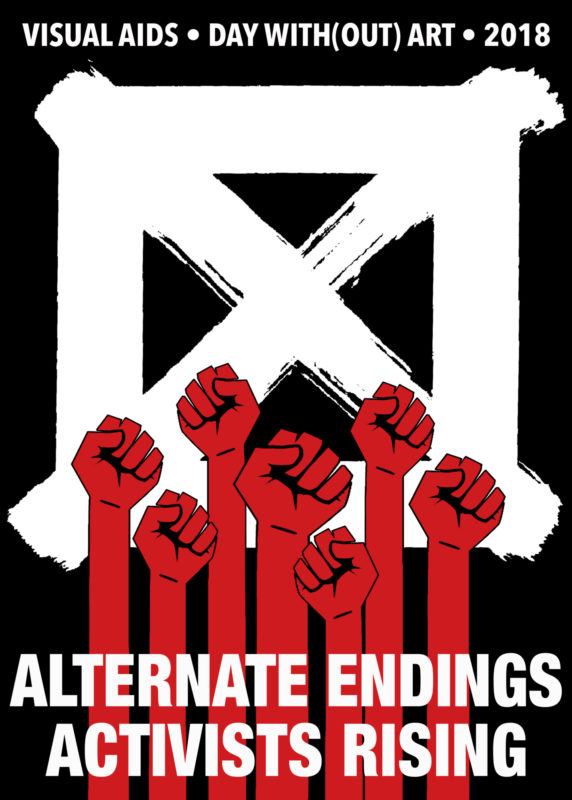 ALTERNATE ENDINGS, ACTIVIST RISINGS highlights the impact of art in AIDS activism and advocacy today by commissioning compelling short videos from six inspiring community organizations and collectives—ACT UP NY, Positive Women's Network, Sero Project, The SPOT, Tacoma Action Collective, and VOCAL NY. The program represents a wide range of organizational strategies, from direct action to grassroots service providers to nation-wide movement building, while considering the role of creative practices in activist responses to the ongoing AIDS crisis.

ALTERNATE ENDINGS, ACTIVIST RISINGS seeks to reflect the persisting urgencies of today's HIV/AIDS epidemic by pointing to pressing political concerns. In their commissioned videos, organizations address intersecting issues including anti-Black violence, HIV criminalization, homelessness, and the disproportionate effects of HIV on marginalized communities. At a moment of growing interest in the histories of AIDS activism, ALTERNATE ENDINGS, ACTIVIST RISINGS foregrounds contemporary engagements between activists, artists, and cultural workers on the front lines.

The video program screened in 100+ locations around the world on/around December 1, 2018 for Day With(out) Art / World AIDS Day. See a complete list of screening locations here.

Visual AIDS organized marquee screenings at the SVA Theatre in New York, the Sugar Hill Children's Museum of Art and Storytelling (in partnership with The Studio Museum in Harlem), The Broad in Los Angeles, and the Museum of Contemporary Art Chicago.

Visual AIDS utilizes art to fight AIDS by provoking dialogue, supporting HIV+ artists, and preserving a legacy, because AIDS is not over.

Learn more ︎︎︎